Product Description
Kraft Paper Coated Aluminum Coil
Kraft paper coated aluminum coil, its thickness is 0.1-3.0 mm, the moisture-proof kraft paper thickness is 0.1- 0.15mm . The kraft paper is imported from Australia. It has the advantages of good ductility and strong moisture-proof function.
Aluminum Coil Specifications:
1) Aluminum coil width: 200mm-1,600m
2) Aluminum material thickness: 0.1mm -3.0mm(±0.02mm)
3) Temper: O, H12, H14, H16, H18, H22, H24, H26
4) Inside Diameter: 405mm, 505mm, 150mm, 75mm
5) Aluminum coil weight: ≤4,000kg /coil
6) The aluminum coated coil can be cut into sheets in any size.
Packaging Details
1) Standard seaworthy export packaging. Wooden pallets with plastics protection for the coil,we can also offer wooden case packing.
2) The packaging can be eye to sky or eye to wall based on the customer's requirement.
3) 16-20 MT can be located into 20FCL, 20-24MT can be located into 40FCL.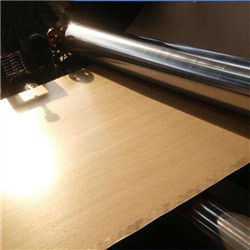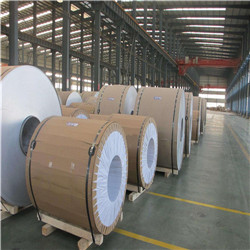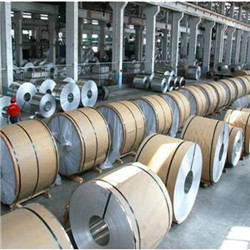 Jinan Xinhai Aluminum Industry Co., Ltd. is an aluminum products manufacturer and with 10 years experience. We use the finest raw material to improve the product quality, guaranteeing the quality of our aluminum products lives to national standards. The products can manufacture include color coated aluminum coil, aluminum embossed sheet, aluminum strip, aluminum circle, aluminum honeycomb panel, etc. And it can be cut to size at customers` need. Jinan Xinhai Aluminum Industry Co., Ltd. will provide you with high quality, competitive price, fast shipment, best after-service.