Product Description
8011 Air- Conditioner Foil
Aluminum foil according to the state can be divided into hard foil, semi-hard foil and soft foil.
Hard foil: after rolling without softening (annealing) of the aluminum foil, without degreasing treatment, the surface of the cloth is poor. So hard foil in the printing, bonding, coating must be degreasing before treatment, if used for forming can be used directly.
Semi-hard foil: aluminum foil hardness (or strength) between the rigid foil and soft foil foil, usually used for forming processing.
Soft foil: after rolling through the full annealing and soften the aluminum foil, soft material, the surface without residual oil. Most applications, such as packaging, composite, electrical materials, etc., use soft foil.
Specifications of household aluminum foil
1) Alloy:8011,8006
2) Thickness:0.008-0.04mm
3) Width:200mm-1200mm
4) Temper: O(soft)
5) Surface: One side matte, one side bright
6) inside diameter: 76mm,152mm
Packaging Details
Standard seaworthy export packaging. Foil rolls are to be packed in standard export wooden box, normal handling by common carrier will ensure safe transportation without damage to the foil and protect the foil from water stain and corrosion.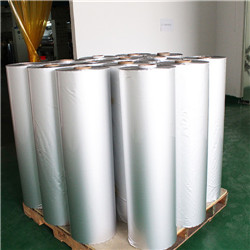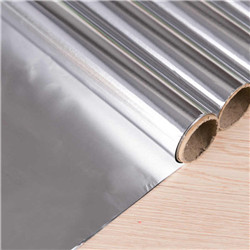 Jinan Xinhai Aluminum Industry Co., Ltd. is an aluminum products manufacturer and with 10 years experience. We use the finest raw material to improve the product quality, guaranteeing the quality of our aluminum products lives to national standards. The products can manufacture include color coated aluminum coil, aluminum embossed sheet, aluminum strip, aluminum circle, aluminum honeycomb panel, etc. And it can be cut to size at customers` need. Jinan Xinhai Aluminum Industry Co., Ltd. will provide you with high quality, competitive price, fast shipment, best after-service.